THREE DAYS OF MUSIC, FOOD AND FAMILY FUN!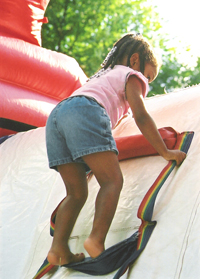 The 23rd Annual Juneteenth Ohio Festival takes place June 14th thru June 16th 2013 at the beautiful Franklin Park in Columbus Ohio from 12:00 Noon to 9:00pm. Juneteenth is celebrated in over 250 cities nationally and recognized by 40 million African Americans as their freedom and Independence Day. Juneteenth is celebrated during the 13th and the 19th day of the week, or whenever the weekend falls along those dates. The Juneteenth festival attracts 130,000 supporters in Columbus Ohio and is considered the 3rd largest celebration in the nation.
The Juneteenth Ohio Festival is a weekend of cultural discovery for all individuals, families and communities to participate and celebrate the rich cultural heritage of African American freedom. History reveals on June 19, 1865 when General Gordon Granger rode into Galveston Texas and read federal order number 3 to the last remaining captives, that reuniting with family was the first priority.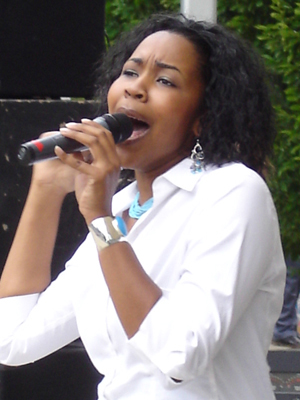 Today our mission remains the same; Junetenth Ohio is the festival that reunites businesses and services with families to improve the quality of all community life. Activities begin with freedom day Friday, We are kicking off the festival with Caribbean style of artists and music to gives attendees an international feel of celebratory freedom. Food vendors are on hand serving gourmet meals and deserts, that festival attendees can enjoy with the music. Juneteenth Ohio is a family centered, free public event open to all for community enjoyment and personal edutainment. Activities also include a children's pavilion that includes arts and crafts, storytelling, and treasure hunt. Freedom day Friday will also host a health expo to help close the health gap in the near east side of Columbus Ohio.
Saturday June 15th we begin with our "Unity Walk For Wellness" hundreds of volunteers, residents, and health organizations were invited to walk 5 miles around the park as a symbol of unity in the community. The day is known as "Gospel Soul Saturday" the main stage comes to life for 9 hours beginning with Juneteenth re-enactments, City Wide Talent Gospel choirs from area churches coming together for a Gospel soul filled weekend. Saturday Juneteenth Ohio will also include a marketplace, children's pavilion, health expo, college fair, and the best soul food dishes east of the Mississippi.
Sunday June 16th is old school music moments. Juneteenth Ohio will host an old school concert featuring Lakeside & Slave with Steve Arrington. Juneteenth Ohio will host for the 2nd year a natural hair expo on Sunday to inspire and support the total woman. Activities will include health screenings, fitness and beauty workshops, style and a whole lot of natural affordable fashion tips.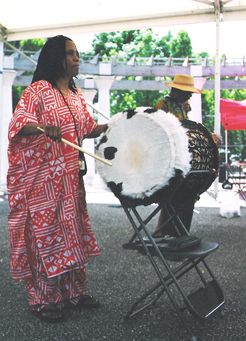 Sponsorship and vending opportunities are still available. In addition, business, Individual donors and others are encouraged to contribute as Friends of the festival offering donations between $5 and $999. Donor's names will be listed in the JuneteenthOhio Program Booklet." In-kind products and services are still vitally needed," Shabazz states, Minority and female owned businesses are urged to participate as vendors or sponsors. According to Shabazz nearly 150,000 people attended last year's JuneteenthOhio festival.
The 23rd Annual JuneteenthOhio festival has something for everybody! Bring a loved one to the health and book fair, featuring local and national authors, or visit the Soul Food and Children's Pavilion, register for the City-Wide Talent Show, or just come out and enjoy jazz in the park Friday,Gospel Saturday, and Old School Sunday.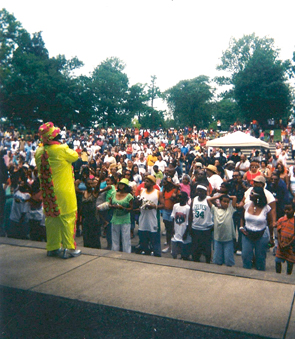 Freedom Day Friday, June 14th, 2013
12:00 p.m.–9:00 p.m.
RECEPTION - Evening with the Authors
Dr. Lathardus Goggins II, Revisiting Rites Of Passage
Gregory Wright, " You really want to know " - Gemmie Adams "Running With No Feet"
• Book & Health Expo
• Wellness Screenings: Diabetes, blood pressure & more!
• Cultural Marketplace
• Soul Food Pavilion
• Children's Underground Rail Road Journey
• Juneteenth Re-enactments
• Tribute to Bob Marley Concert

Gospel Soul Saturday, June 15th, 2013
12:00 noon - 9:00 p.m.
(Franklin Park)
• Unity Walk 8:00 am meet us at the main stage!
• City Wide Drum Call
• Honoring Community Elders
• Citywide Talent Show
• Gospel concert
• Chess tournament
• Book & Health Expo
• Children's Pavilion
- - - (Under Ground Rail Road Journey)
• Cultural Marketplace
• Wellness Screenings: Diabetes, blood pressure & more!
• Soul Food Pavilion
• Super Soul Gospel Concert

Old School Sunday, June 16th, 2013
12 noon to 9:00 pm
• Father's Day Tribute
• Juneteenth Re-enactment
• Book & Health Expo
• Children's Pavilion Underground Railroad
• Wellness Screenings: Diabetes, blood pressure & more!
• Cultural marketplace
• Soul Food Pavilion
• Natural Hair & Style Show
• Old School Concert Per forming " Lake Side"